BC Framer® software includes a library of details that may be placed using Manually Place from the Drawing and Markup ribbon.

You may add additional details via Libraries. File > Setup > Libraries: Construction Details > US > English > US - Floor Joist (English)
(Or another folder like US - Beam, if appropriate.)
Right-click on the folder name and choose Insert Construction Detail.

​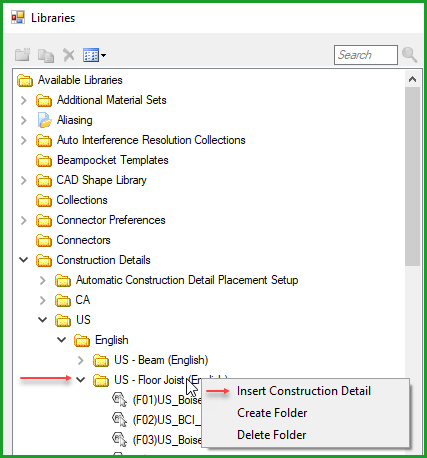 This will allow you to add a name, and then browse to the detail on your PC. (Detail Drawing)
You can edit properties as needed. Click OK to save Libraries and return to your drawing.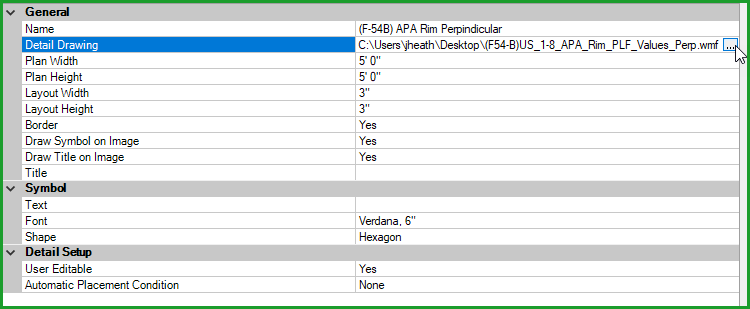 ​​
When you click Manually Place, you will need to edit the detail properties to choose the US\English\US - Floor Joist (English) list. Or wherever you saved the detail.
By default it always goes to the "Automatic" list which has a short list.
​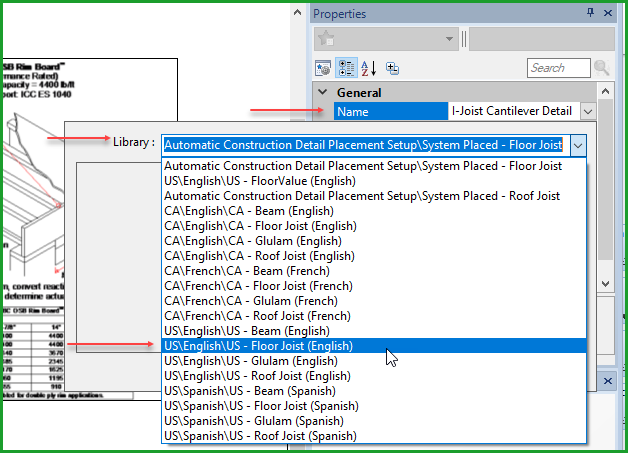 Select a detail in the list, and you will see a preview. Click OK.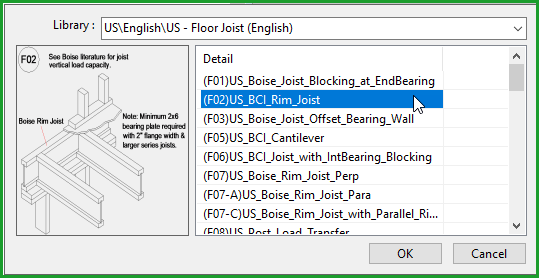 Move your mouse into the drawing to place the detail.