BC Framer includes functionality to automatically add cripple framing above or below headers. The setting is only available during beam input but once framed, the cripple framing will be its own entity, separate from the adjacent walls and beam.
Start the Input Beam command from the icon or keyboard shortcut (b).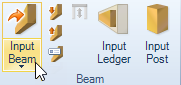 From the properties grid, specify any particular settings such as justification, then under Cripple Framing:
- Select Below Beam or Above Beam for Input Cripple Framing (default is None).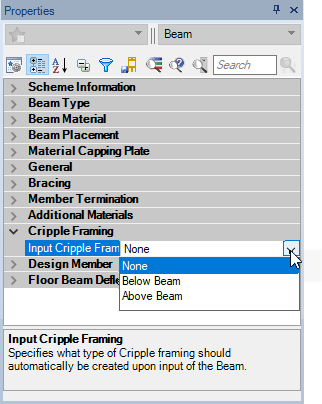 - Specify Wall Type by selecting from an existing wall scheme.
- Specify Opening Height to determine the required depth of the cripple framing/final opening height.
Click to Zoom