Creating a new layer when importing PDFs helps keep the PDF Trace Objects separate from your levels and can allow for greater control and organization. This allows better visibility control across multiple levels or views.
With a new or existing file open, navigate to File > Import, then select Import PDF/Images.
Note: Dragging and dropping the PDF into the BC Framer window will skip this step and initiate the same import dialog shown in the upcoming steps.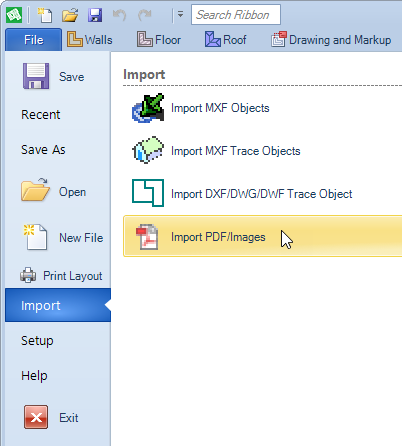 - In the left navigation check and then click to highlight the page and carefully edit the import properties for each page to be imported.  
Note:  Multiple pages will create multiple layers in one easy import.  
-Under the Page section, update the Name field to something indicative of what is to be imported, or let the system use the PDF file name and page number.
Note: This will be appended to the PDF file name and create a layer by that name.
- Once all pages have been selected, named and configured to your liking, click OK.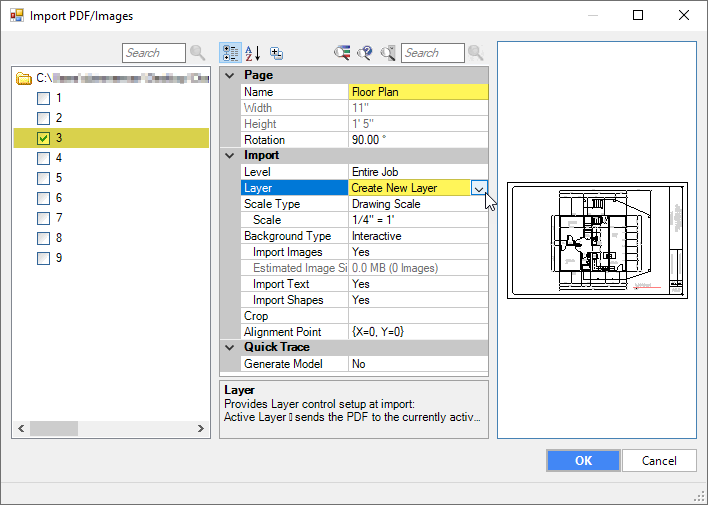 From any Level in the model the new Layer's visibility can now be toggled on and off in the Visibility Switches!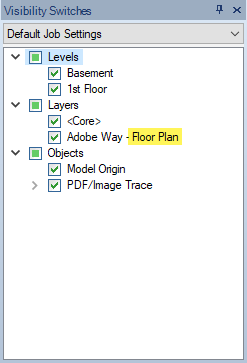 Related articles: