It can be quite labor-intensive to set the most efficient visibility switches. BC Framer® software allows a designer to save a specific visibility view to the Job Properties for the project. Or for future project use, these can also be saved to a "Scheme".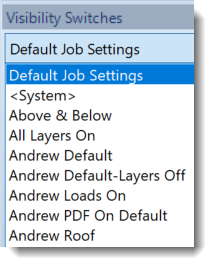 Per Project (file)
To save a default visibility view to Job Properties, simply right click in the white space within the Visibility Switches Window and select Save to Job Properties.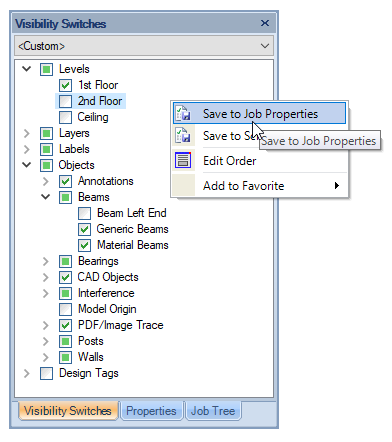 For use in the current and future jobs (files)
To add custom visibility views to the pull-down menu, right-click in the white space of Visibility Switches and select Save to Schemes.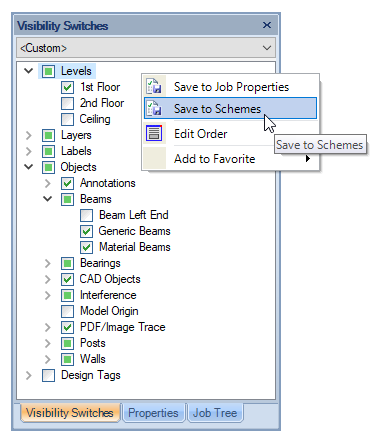 There will be a prompt asking for the existing or new Scheme Name.
Note: There will be an opportunity here to save over an existing scheme (be careful!) Select the existing scheme and click Replace, or a new scheme may be created by typing in a custom name, then click Add.