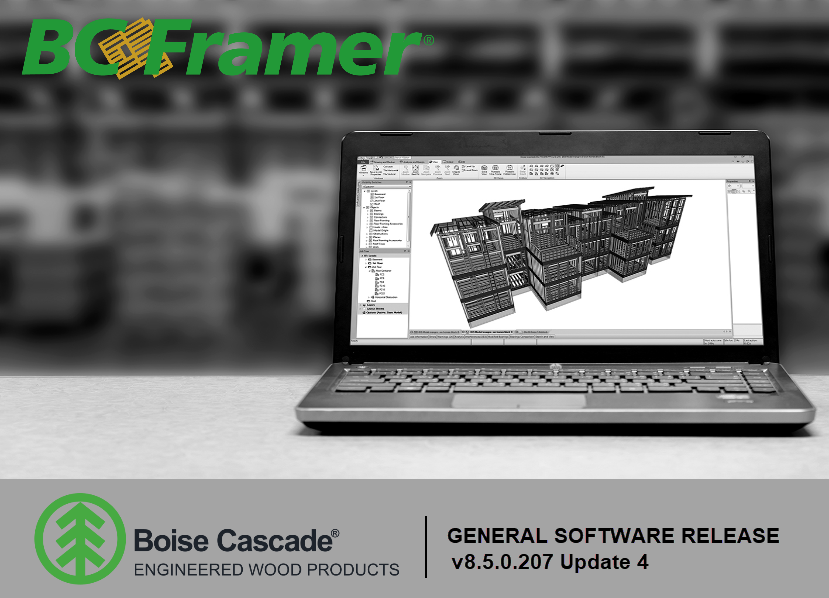 Supported Upgrade-able version: 8.3.0
Bug Fixes
Rim Application Category – MiTek Materials
(Backported to 8.4.2 Update 14 / 8.4.3 Update 10)
Rim material is again included for use as "Beam" in the MiTek Materials Application Category.
Allows rim material as fascia in roof plane properties.
Trapezoidal Snow Load
(Backported to 8.4.3 Update 10)
Trapezoidal snow loads now work as intended in Properties: Magnitude input.
Multi-monitor 3D View and Layout Sheets (New Window)
(Backported to 8.4.3 Update 10)
Ability to undock 3D view into a new window/monitor is now functional when integrated with BC Connect®.
Layout Sheet Order
Layout Sheet list in Job Tree retains selected order upon re-opening of job.
Wall Input Orientation Dialog
Wall input orientation dialog box Cancel button works as intended by reverting to last segment drawn.
Notable Updates
Floor Decking List – New User Control
(Backported to 8.4.2 Update 14 / 8.4.3 Update 10)
New switch in Job Properties – Floor Decking

Job Properties > Output > Layout Material List: Floor Decking

Yes groups decking for Material List.
No reports decking per decking label. (Consolidate floor sheathing material list)
USP Rebranding to MiTek
Hangers previously branded as USP will now carry the MiTek brand in the product database.
Does not affect model number.