Create Annotation
Choose Create Annotation from the BC Framer® software Drawing and Markup ribbon.

Click to start a box and drag out the size you want. It can be edited later.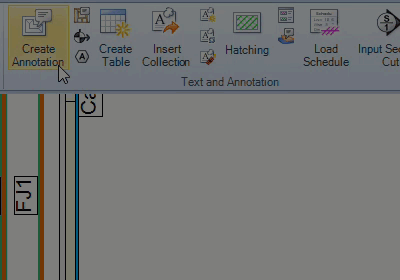 Start typing text into the annotation box. In this example we want to show the Total Floor Area.
Add an Attribute
Right-click inline with the box and choose Insert Attribute.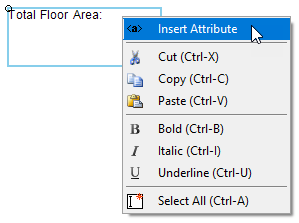 Adjust Expression Category, Expression Scope and Expression Formula as shown and click OK.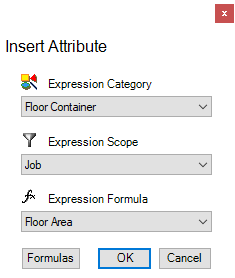 Select text to edit, and adjust formatting and layout via the properties box.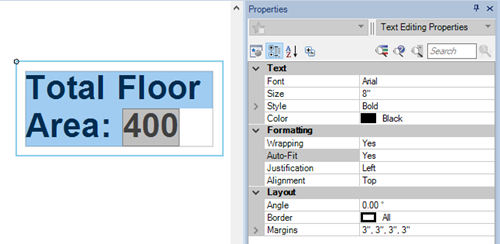 Click outside the box to set changes. This attribute is dynamic and changes with the total area of floor containers in the project.
There are many other attributes available for your use.
If this is saved as collection, you can insert into any other project and in this case see the total floor area.