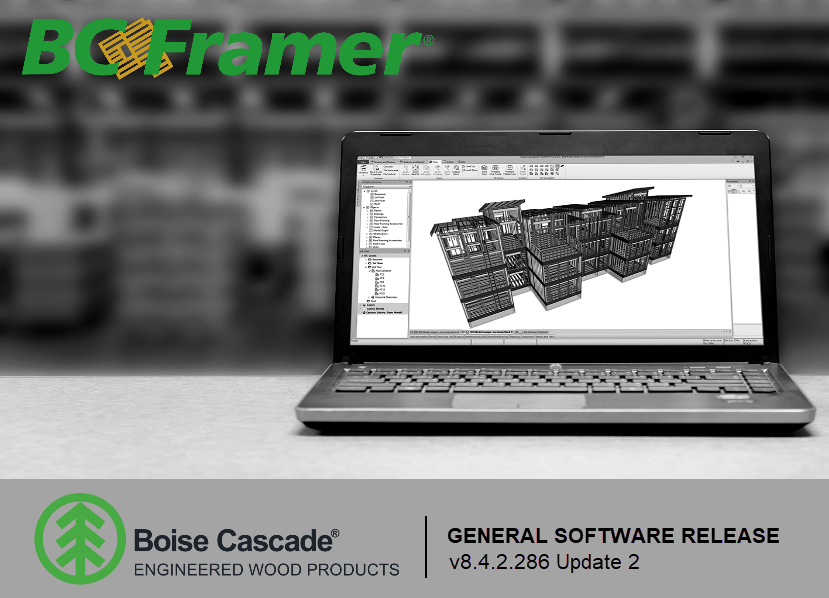 Supported Upgrade-able version: 8.2.3
Release Highlights
Hide Selected Object by Type 📺
Notable Improvements
Left End Indicators 📺
Left end markers for beams, joist and rim.
Can be turned off in Visibility Switches at Beams, Joist, Accessories (respectively).
Markers are turned on by default.
These are different than the obstruction start end markers.
Hide Selected Objects by Type 📺
Version 8.4.2 includes new option for hiding specific objects.

Hide Selected has added a new option: type
Beam Ply to Ply Enhancements
Ply to Ply Connections settings allow a user to customize the connection details for non-Boise Cascade products.

Job Settings > Design > Connector Design

there is a new group:

Ply to Ply Lamination for Member

- Change to

Yes

for configuration of new settings.
Bug Fixes
Load cell geometry
Proper load distribution is now being analyzed.