Boise Engineered Wood products are primarily designed for use in dry conditions. If you choose 'Wet' Service Condition for your beam, you may not see any products to choose from in BC Calc® software.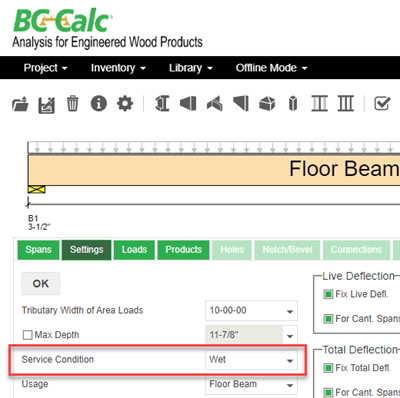 The only material currently approved for wet service condition is Alaska Yellow Cedar. Not available in all locations. Check with your regional distributor for availability.
Alaska Yellow Cedar specifier guide.
To add Alaska Yellow Cedar (AC) to your product inventory you will need to create your own custom inventory scheme.
Creating a custom stock scheme in BCCalc.com
After creating your custom scheme, click Inventory > Manage Inventory and then the Glulam tab. Add products to the available list as needed and save the inventory.