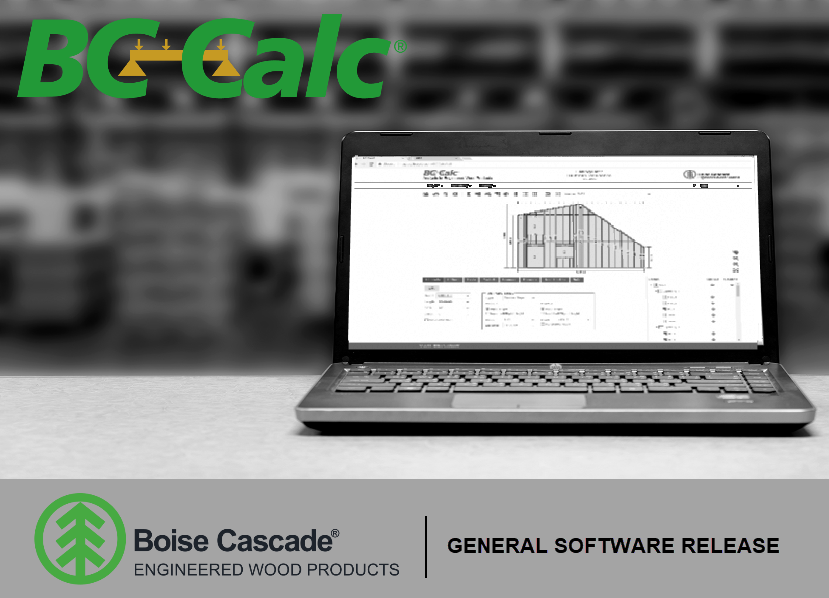 User Improvements:
ONLINE ONLY
Updated Engineering Reports in BC Calc® software
Speed improvements across bccalc.com
Double click on an analysis name in the save dialog now saves the file with that analysis name
OFFLINE ONLY
File Sync works in order to sync offline and online files.
Wall and Opening Templates
BC CONNECT
Users can "Open" and "Save" to shared projects when user's organization is not the project owner.
Bug Fixes:
Email link when sharing files will auto-open in bccalc.com.
Users can add project info for calculations without having to create a project
Inventory issues with creating, editing and selecting schemes are corrected.
Axial load dialog displays properly.
Copying users between shared projects fixed
Linked loads

Remembering Hanger models (saved/loaded) has been fixed
Double Analysis with different results
Upload of file to BCCALC.COM or new offline version will show complete file.
Webinar Slide Deck