Oftentimes a job will come along that resembles another job enough that a slight modification to the old job's materials list would allow a great shortcut. Using the Save As BC Connect® software Material List will allow a user to save a copy of the material list from one job, to another.

Start by finding a project with a material list that would apply to your new job:

- Navigate to the Project and click the Attachments tab.
- Click on the material list (will usually end in '*.prod.xml') that applies.
- Scroll to the bottom and click Save As BC Material List





- Select the Status of your new Design Ticket and take note that *selecting Ready For Optimization will lock the Material List*, for this exercise, select In Progress.





- Select the Builder and Project (create using the + symbol as necessary) and name the Attachment to be added to the new project. Then click Save.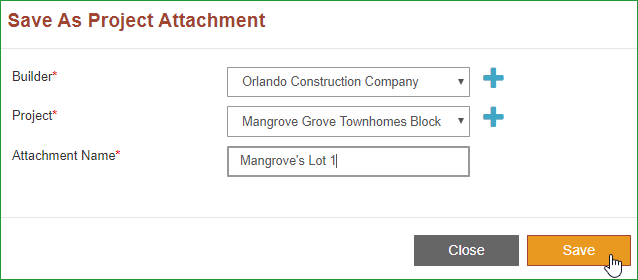 - From the BC Material List editing screen there will be options for (re)naming and adding or removing Floors and Categories.
- Use the Pencil icon
​ to edit, the Trash Can icon
​ to delete and the + Add... icons for adding to the Material list.
- When the material list meets the requirements of the new job, set the Design Ticket Status (Ready for Optimization if it's time to batch and send to the saw).
- Click Save.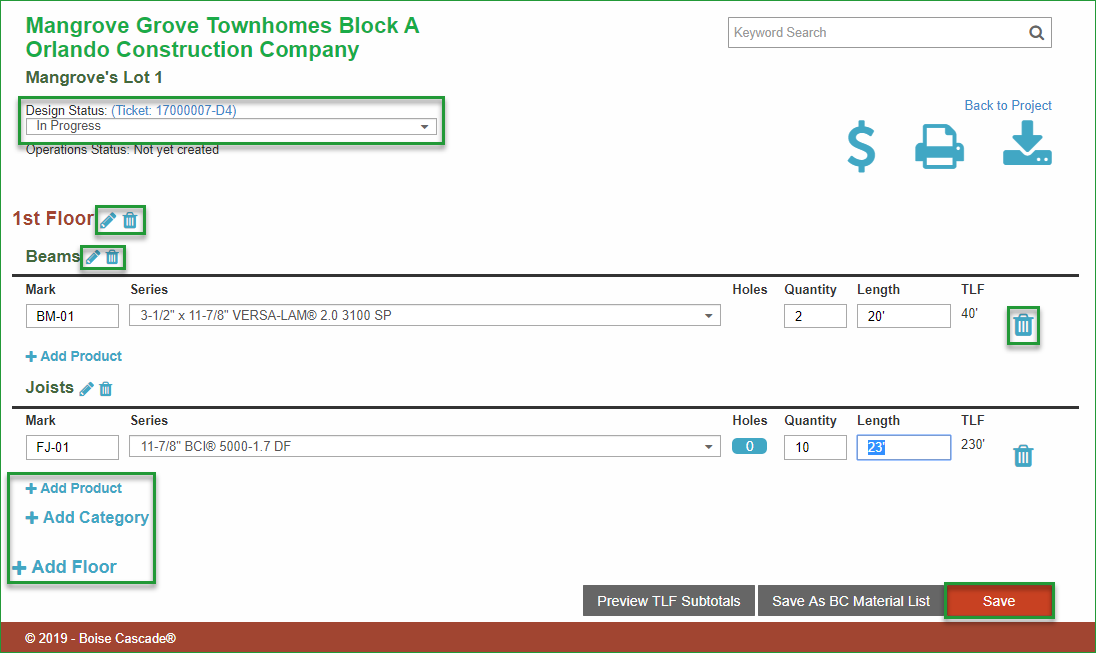 Hopefully this is helpful. Please do let us know if we can assist further.