BC Framer® software update may crash before processing if the file is blocked by Windows.
Files downloaded from the internet are sometimes blocked by the Windows operating system. We recommend unblocking BC Framer update before running the file.
Right click on the update file and choose "Properties".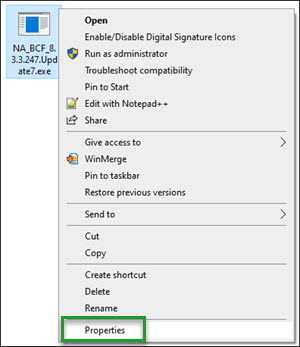 In Properties, on the General tab, check the box for "Unblock" near the bottom. (Windows 10)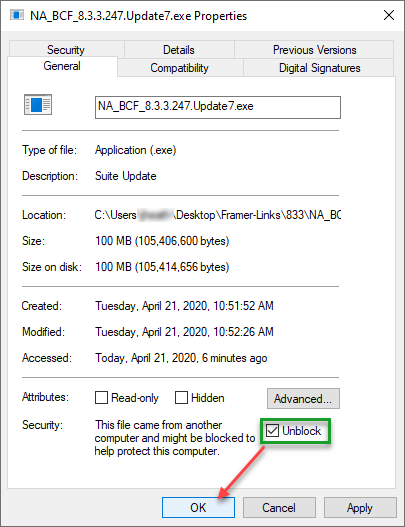 Click OK.
Right click the update and choose Run as administrator.
If the update still fails please contact Software Support for assistance.