Floor Joist direction for one section of a floor container can be changed either with Auto frame or the Quick Edit. Quick Edit will also allow you to change the on-center spacing and the joist series.
Changing Direction on One Section of a Floor Container with AutoFrame Floor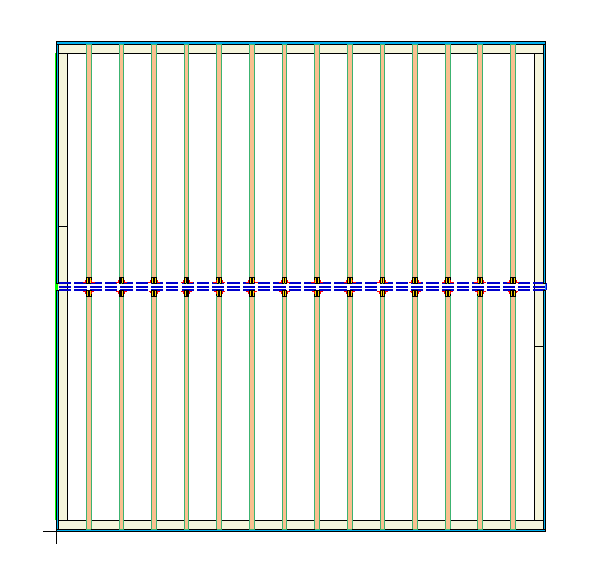 Select the floor container (Hold down the ALT + click a framing member).
Toolbar Floor > Input and Edit Floor Members > AutoFrame Floor (Ctrl+Shift+A)

Click on the zone(s) to frame.

Right click to accept current selection and frame.
Choose a layout start line. (This example shows the result of choosing the outside of the top horizontal wall.)

Click escape if finished with the AutoFrame Floor command.
Changing the Direction, o.c. spacing and/or series of joists in a floor container with Quick Edit
If you need to change joist series or o.c. spacing in addition to direction, the Quick Edit tool offers more options.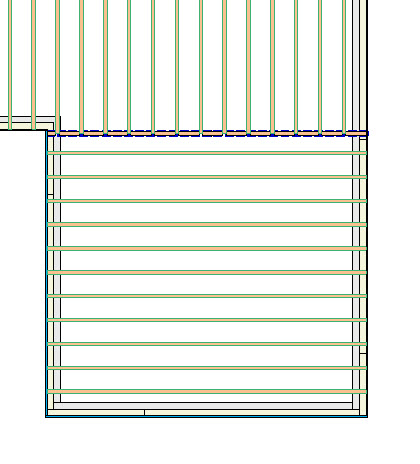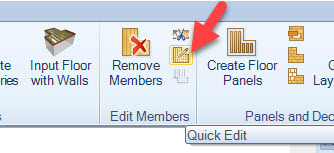 Monitor the status bar at the bottom left of your BC Framer screen for important information about the current activity you are engaged in. In this case, Quick Edit:
Quick Edit: Drag a line over the floor members you want to edit.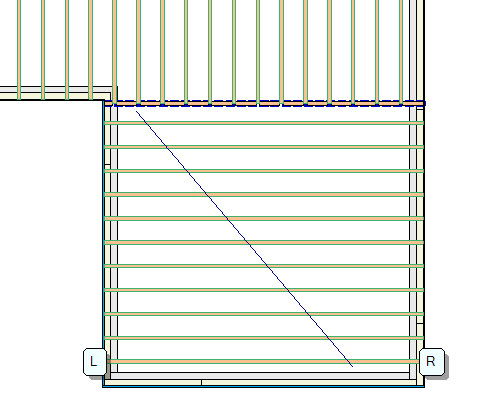 Select a parallel or perpendicular line from which to reference new member(s)
Select a line to run to OR:
A. Right Click to select member ends
B. Select a line to indicate the member end, Then select additional lines for the member end or Right Click to define the other end.
C. Select a line to indicate the other end
D. Select additional lines for the member end or Right click when finished
E. Select a line to run to
If needed, change the member settings, material or spacing.
NOTE: If ends of edited joists automatically terminate at a wall or flush beam, then you will only need steps 3 - 5.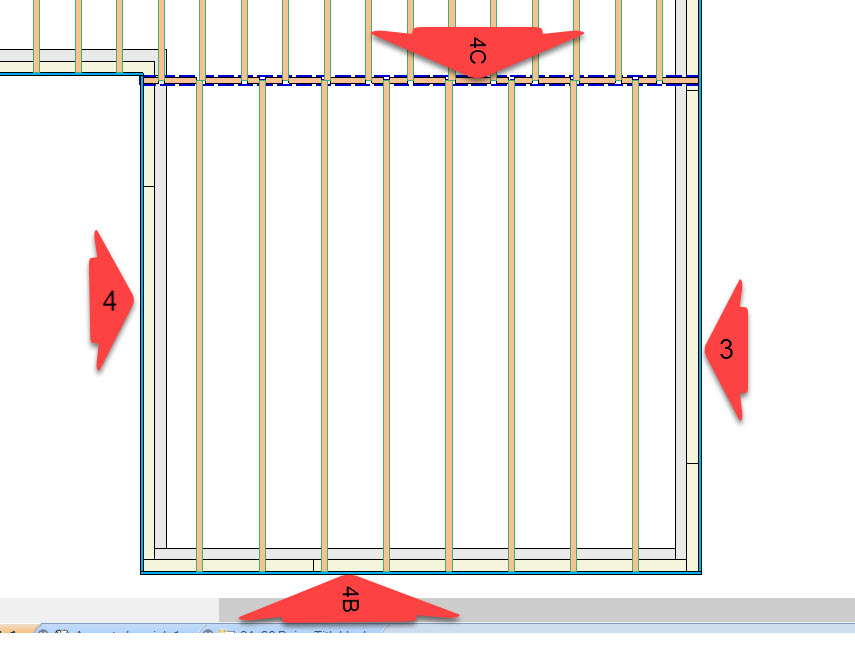 See also related article: