Here is how to create a library of notes in BC Framer® software to add to your layouts and drawings.
Quick Start:
Create an annotation.
Save the annotation as a collection.
Step-by-Step Guide:
Creating your first Annotation
Decide where you will use the finished collection based on your new annotation. You may create the annotation / collection on either Plan View or Layout sheet view. The Font size and Margins unit will be different. The scale on the saved collection will also be different, so you may want a separate set for each use.
Insert from Plan View:

Insert from Layout Sheet:



Add an annotation: Drawing and Markup > Create Annotation.




Click a point anywhere on your layout, and move the mouse down and right to form a rectangle.
(You can change the size later if you need to.)
Type in the text of your note. (Ex. "Verify all dimensions")




Edit the text or formatting and border options if desired using the properties grid. The annotation must be selected. (This shows the default font size if created on the Layout Sheet tab.)




Right-click to complete the action, and press ESC.
Select the annotation and from the Drawing and Markup ribbon, under Text and Annotations, click the Create Collection icon.




Select an insert point on the text - the upper left corner, for example. (The status bar text reads: "Create Collection: Select Reference Point for the Collection.")




To save the collection in your BC Framer library, Name the collection (Note) and save it to the folder of your choice. This folder will be your library of notes to quickly insert annotations into any drawing or layout page.


NOTE: The steps above will save the collection to the BC Framer Libraries. This is stored in the database and does not create an actual file that can be shared accept via DataMover (MDMF) files.
Collection Properties also offer the option of Save to Disk, which by default, is set to No.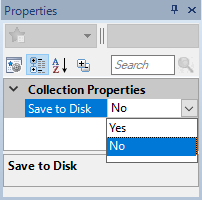 If "Save to Disk" is set to "Yes" in Properties: Click cancel instead of OK in the Save to Libraries dialogue box, without adding a Scheme Name or Folder. A Save As dialogue box will prompt you to save the collection to any location on your computer. This file type is an MMDL which can later be imported using the Insert Collection: Browse.
You can choose a default disk location to save collections to in Program Settings.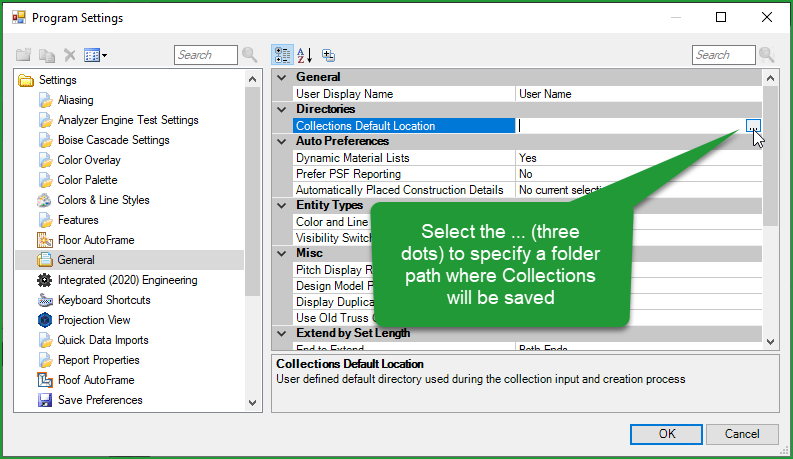 Instead of setting a name and folder, click Cancel to be prompted with a Save As dialogue.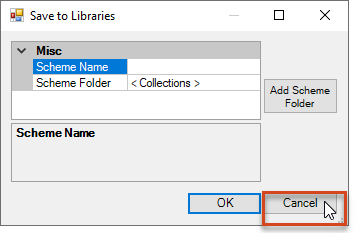 Inserting a Collection from Library
Click Drawing and Markup > Insert Collection.




Browse your library...




Insert the note into a drawing.
Click to add one or more copy of this note, and press ESC to end the command.