Here is how to add box quantity fasteners to your layout and price report. For this example we will be adding Simpson SDS 1/4 x 6 screws in boxes of 10 and 50.
Launch MiTek Materials by clicking on the Setup ribbon or clicking File > Setup > MiTek Materials.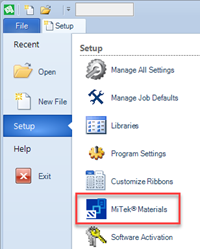 Follow the steps below to:
Choose User Defined Material.
Click New (Material Categories).
Select the appropriate shape (Fastener).
Give the Category Details a Name and Description if desired.
Click New to add the new material to a the new list.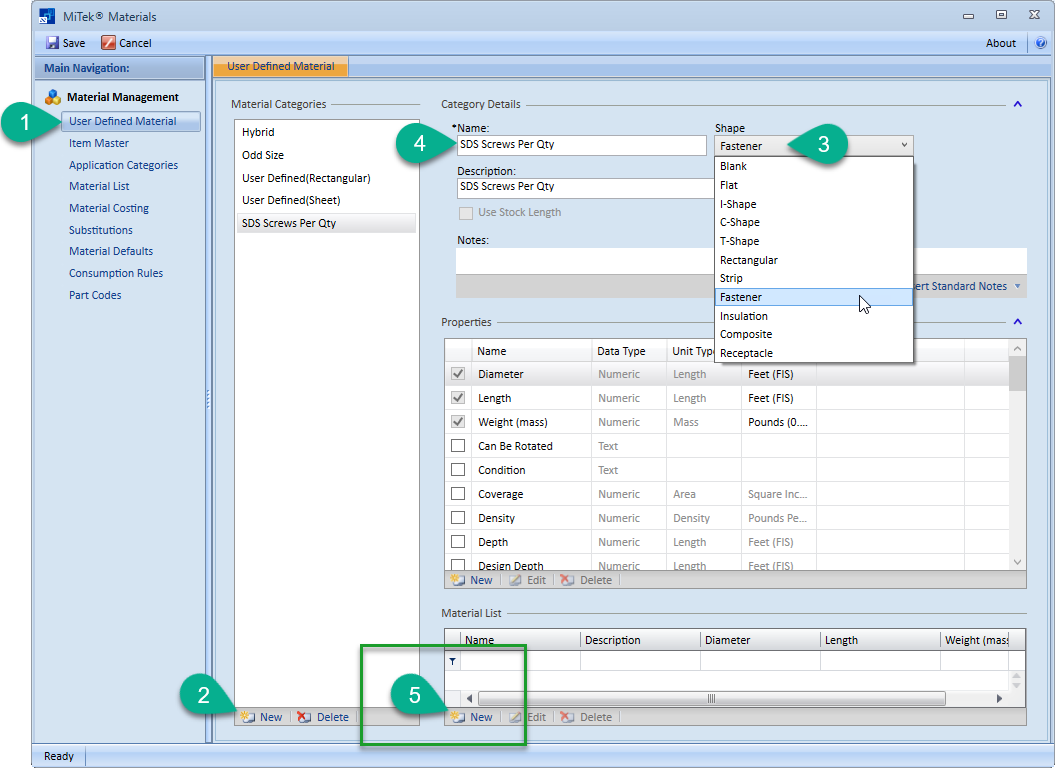 Once you add the first material you may copy it for the second. Required fields are the "Name" and the three material properties. It isn't really important what you put here for screws, but it must have a value.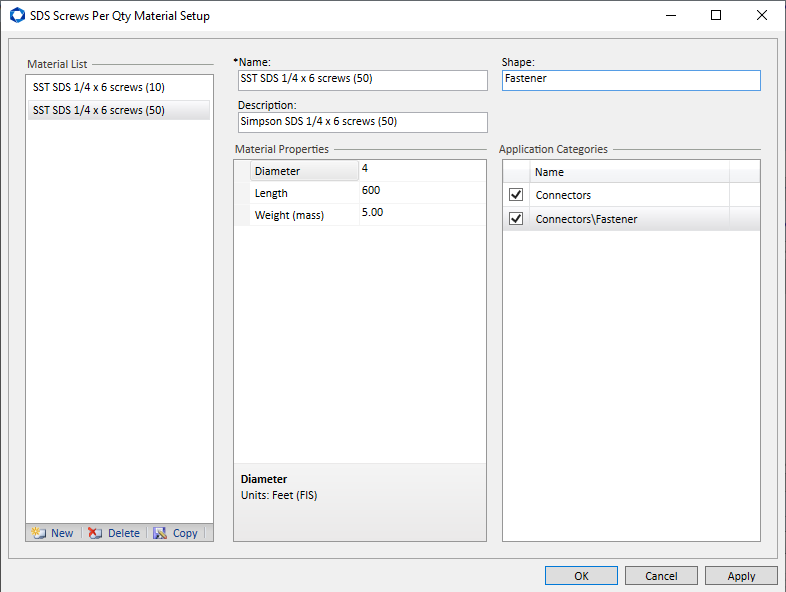 Click OK and Save using the button at the top left. The system will prompt you if you don't save before changing to the Material List.

The next Material Management to change is Material List.
Material List
Connectors > SST / MiTek > Fastener
Choose the Material Categories you just created.
Move the new fasteners from the Available to the Active Material list.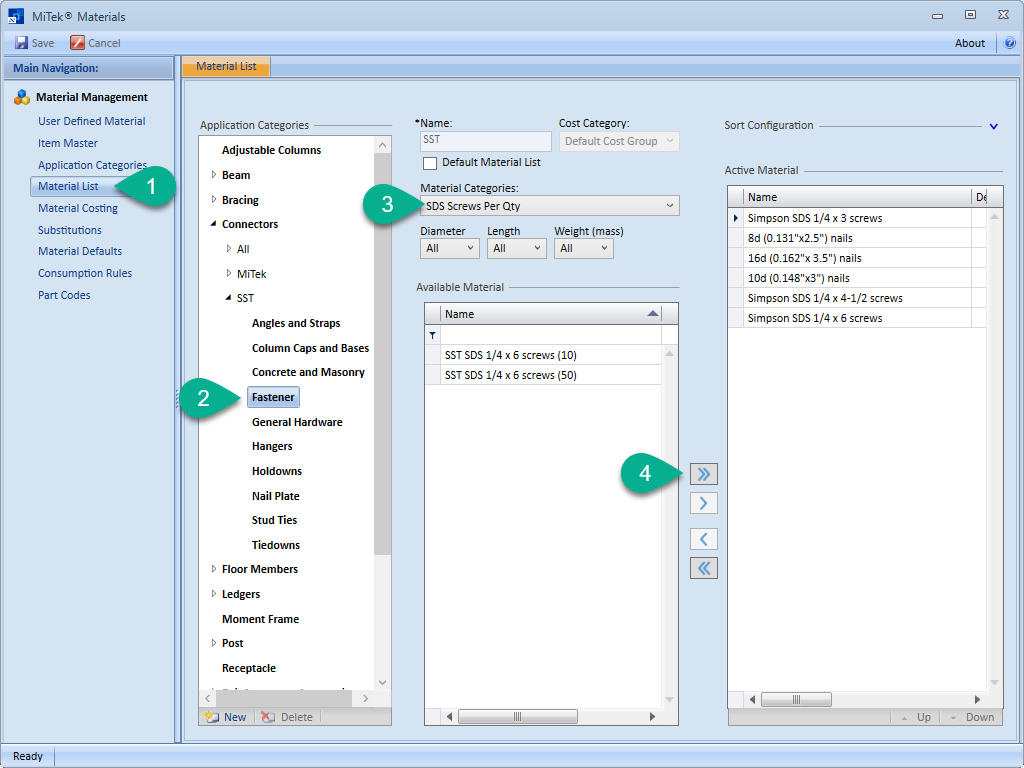 Click Save and move to the Material Costing.
Material Costing
Choose the correct Cost Category.
Make sure the new Material Category is your new fastener category.
Add pricing to the material and check boxes for In Stock and Use for Costing.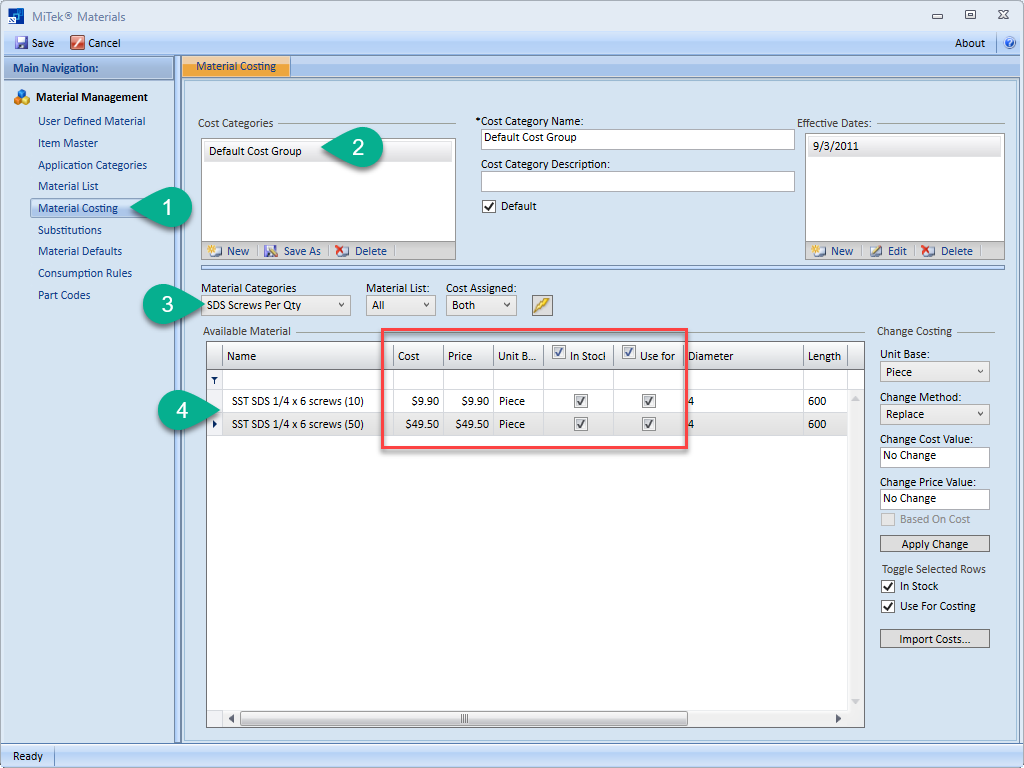 Sometimes the application will need to be closed and opened again to see these changes in the consider list.
Open a drawing and proceed.
Click the Manually Add Connector from the Floor, Roof or Drawing and Markup ribbons.

Adjust the properties as shown below.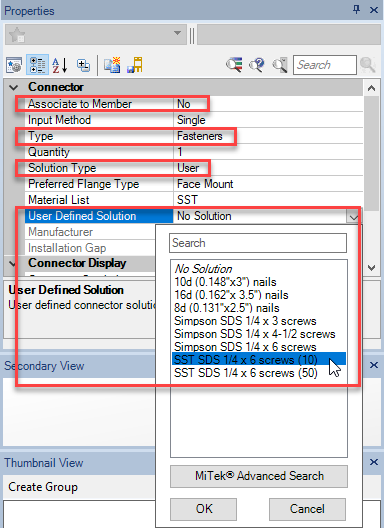 Click to place the manual connector symbol anywhere on the drawing. The layout material list should show the "box" of fasteners.