Creating a New Builder is simple and allows projects to be organized and reported on more accurately.
From the Projects app hover over the New menu and choose Builder from the drop-down menu.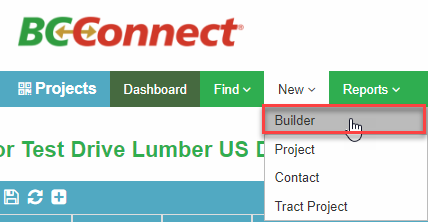 Fill out the desired detail and click Save.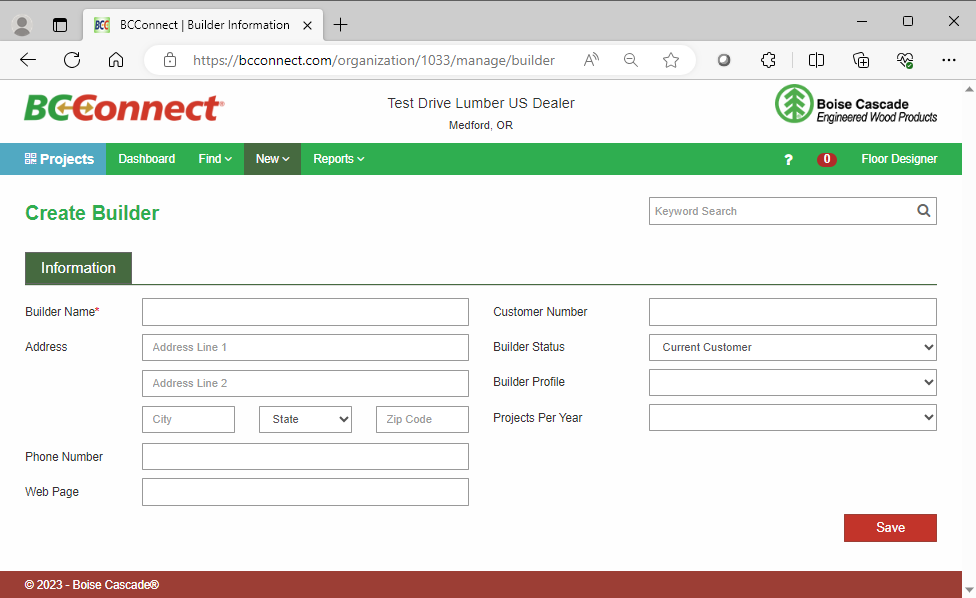 Your new Builder name will be available to choose from on the Project Information page or the Project Summary page.