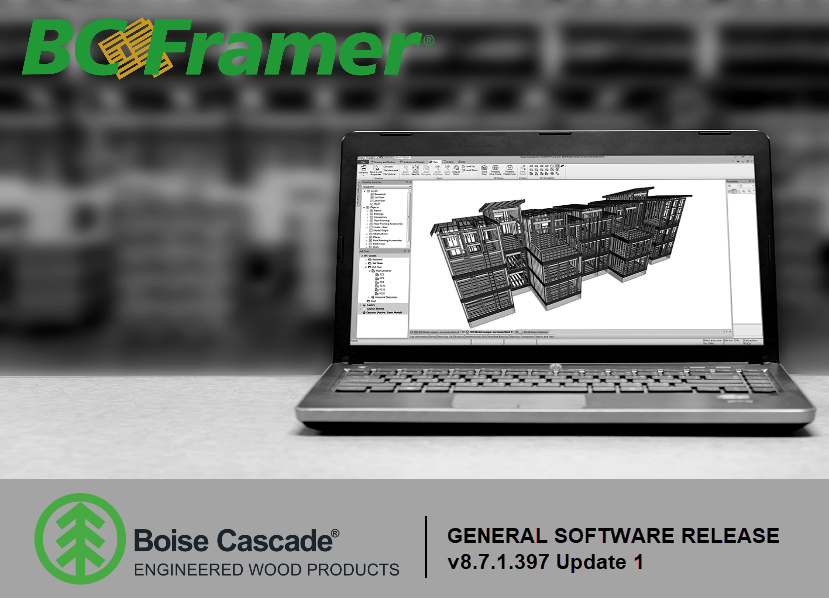 Direct upgrade from version 8.5.1 and newer
Supports Windows 11 (System Requirements)
Compatible with Windows 11 Update 22H2 and Windows 10 KB5011048
Notable Improvements
Obsolete Material Removed from Default Active Material Lists
New Installs - Product with old MOE values will be removed from material lists and product with new (2018) MOE values will be activated in Item Master and added to the Default Active Material lists.
Upgrades - Product with old MOE values will be removed from material lists.
Important: New MOE value products should be added to a material list prior to upgrade so that beam and post material will be available for input. More info on adding these products to materials lists here.
Designer Field Attribute
The Designer field in BC Framer Job Information is now mapped to populate the corresponding field on the Boise Member Report.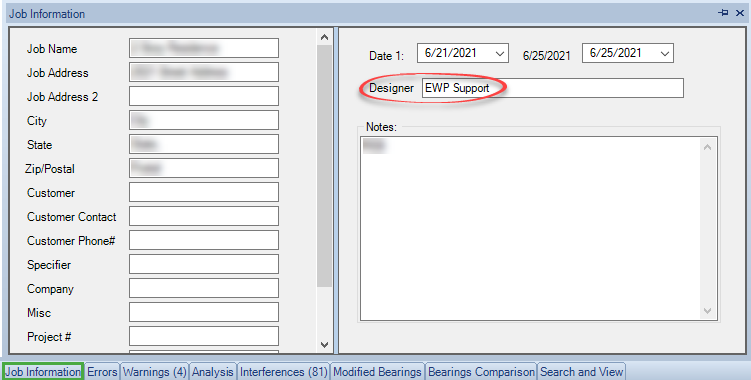 NBCC 2020 Building Code
The NBCC 2020 building code is now available and can be found under:
Job Properties > Job Settings > Design > Building Code Settings: General - Building Code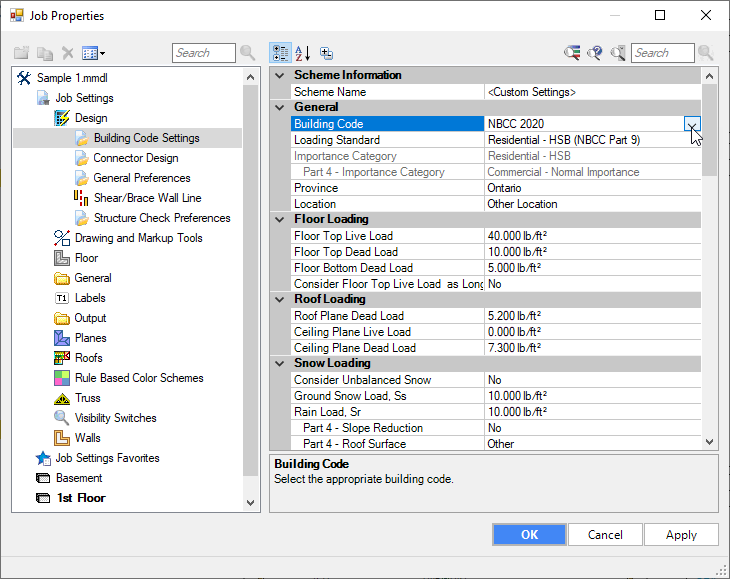 Release Notes Link
File > Help: Release Notes now links to BC EWP Software Support's Release Notes.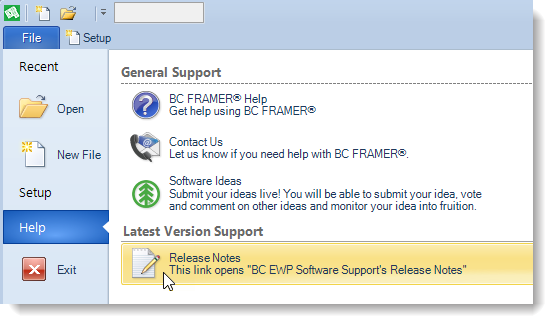 Project Status Filter - BC Connect File Open
For users with the BC Connect® software integration turned on, an enhancement has been added to allow users to view inactive (or Complete) projects. Hiding inactive projects is defaulted to on and will behave the same as previous installs. When Hide Inactive Projects is unchecked, the list will repopulate and show all projects regardless of status. If edits are required, then a Save As would be forced.

Bug Fixes
Blocking Interference Resolution
When a blocking panel intersects a flush beam, the panel will automatically be cut to avoid interference.