In BC Framer® Software there are an assortment of preconfigured keyboard shortcuts to improve workflow. In most every case a commonly used tool is, or can be, assigned to a key or combination of keys.
Below is a download of a quick reference guide to the most used default shortcuts.
To view or modify the keyboard shortcuts in BC Framer, navigate to Program Settings > Keyboard Shortcuts.
To allow for quicker navigation we recommend clicking the Collapse All icon, which will allow a more concise view of the shortcut categories. Search will also be handy in finding a command by name.

The categories can then be expanded one by one using the caret icon to the left of the title.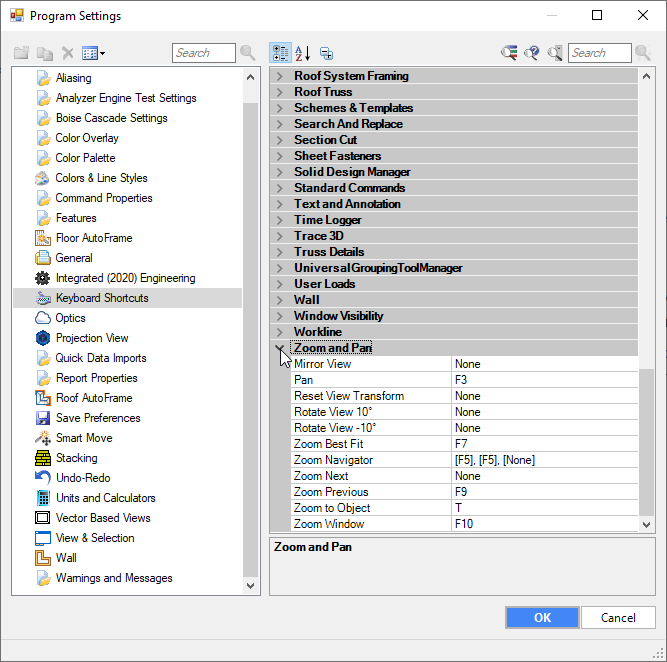 By inserting the cursor into the "Press new shortcut key" field then performing the keystroke on the keyboard, the new command will be configured. Shortcuts can be configured for Plan view, Elevation view, and 3D view or for any combination of the three using the checkboxes.
To finalize the assignment click Assign, then OK.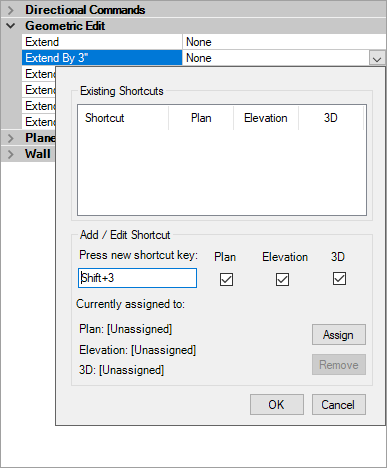 If a shortcut is already assigned to another command there will be an alert in the "Currently assigned to" section.